When we think about musical virtuosity amongst guitarists, the name Andreas Oberg immediately comes to mind. The Swedish is one of the most balanced and versatile musicians, ranging from super blazing speed runs to soft melodic passages along the instrument, and Gypsy Jazz is just one of the multiple styles he played throughout his career.
Like the musician, the person is as clear and objective has one can be. Thank you Andreas, for your time, sincerity, and golden insights shared in this interview.
1 – What have inspired you to start playing music? Tell us about your influences and what was going on around you at the time.
My grandfather played me a lot of records when I was young, everything from classical to pop. Then later on when I started with guitar I was lucky to have a guitar teacher who loved fusion music and blues so that was my introduction to that world which a few years later led me into jazz.
2 – What motivated you to keep practicing?
It was fun and I felt I was making a lot of progress. Also playing a lot with other musicians was probably another reason why I developed fast.
3 – What were the biggest challenges you have faced in order to progress in your practice, performance and musical career? 
The biggest challenge as a young aspiring guitarist in Sweden was to make myself heard outside the country to be able to have an international career. Back then I think sites like MySpace and YouTube helped me a lot to get recognition and gigs all over the world.
4 – Do you feel that those sites allowed you to be found by influential people or the masses? How did it happen for you?
Yes I would say both. A lot of people from all over the world discovered my clips and videos who otherwise maybe wouldn't have heard me. But I was also contacted by an American record label (Resonance Records). With them I recorded and released a few albums that led me to a solo career in the US.
5 – How do you see the web nowadays, considering there's a lot of good content but also a lot of noise?
These days there is so much material on YouTube that it's quite hard to discover the really good stuff because all of the other more mediocre stuff that people upload. But it's still a great resource for all genres of music. If something is extremely good though, like Dirty Loops or Jacob Collier, it will sooner or later become big.
6 – Do you remember your practice process when you started playing? How much did it change through the years?
I have always practiced a lot of songs, and foremost how to outline the changes of a song within a single string line. This is one of the most important things to know if you want to become a good soloist, I think. I used to practice that and I still do.
7 – "How to outline the changes of a song within a single string line". You mean building a solo using only one string or something else?
With this I mean the ability to outline chord changes and harmonies through a single note melody. J.S Bach and Charlie Parker were both masters of this, even though the styles and genres were different.
Just from the solo line you can hear the chord progression. This is something I really think is important and a lot of instrumentalists are lacking this ability.
8 – Tell us about your routines. How does a regular day in your life looks like?
These days I don't tour much since I do a lot of writing/producing for the big K-pop and J-pop artists on the Asian market. So on a regular day I have a writing session with my co-writers, making a new song… often following the leads I get sent from the labels and publishers.
9 – How do you balance work and rest? How long are your working sessions and pauses?
I often take some time off during the weekends. Then I do a lot of sport activities like hiking, running, tennis etc. When I work in the studio it's often daytime, like 10 am to 7 pm etc. Trying to cut down on the night sessions 🙂
10 – What do you value the most in the music/musicians you love to listen? What key ingredients you love to hear when listening to some new album, musician or student?
I value the ability of a good improviser, someone who surprises him/herself and the listener. Players who can combine a great sound with technique and feeling have the right ingredients. I also like musicians who have a great understanding of chords and harmony.
11 – Do you meditate? Do you perform any kind of practice or activity that pulls you towards a more focused, clear or mindful state?
I don't meditate but I think that training all those other sports activities mentioned take my mind off the music while I do it.
12 – What would you consider to be the most important advice, quote or reference someone ever gave to you?
Imitate, Integrate, Innovate… learn from the history/tradition, mix it up with what you already know and then, after that, try to do something brand new. 
13 – What would you like to be acknowledged for? What's the most important aspect of your life's journey that you'd like people to remember?
I would like to be remembered as a guy who managed to do everything from playing advanced jazz for a smaller audience to writing/producing big pop hits with millions of sold records. That's actually where I'm at right now. I want to show that one thing doesn't exclude the other and you can try to do everything you do with quality. Quincy Jones is a grand example of this. He's one of my role models.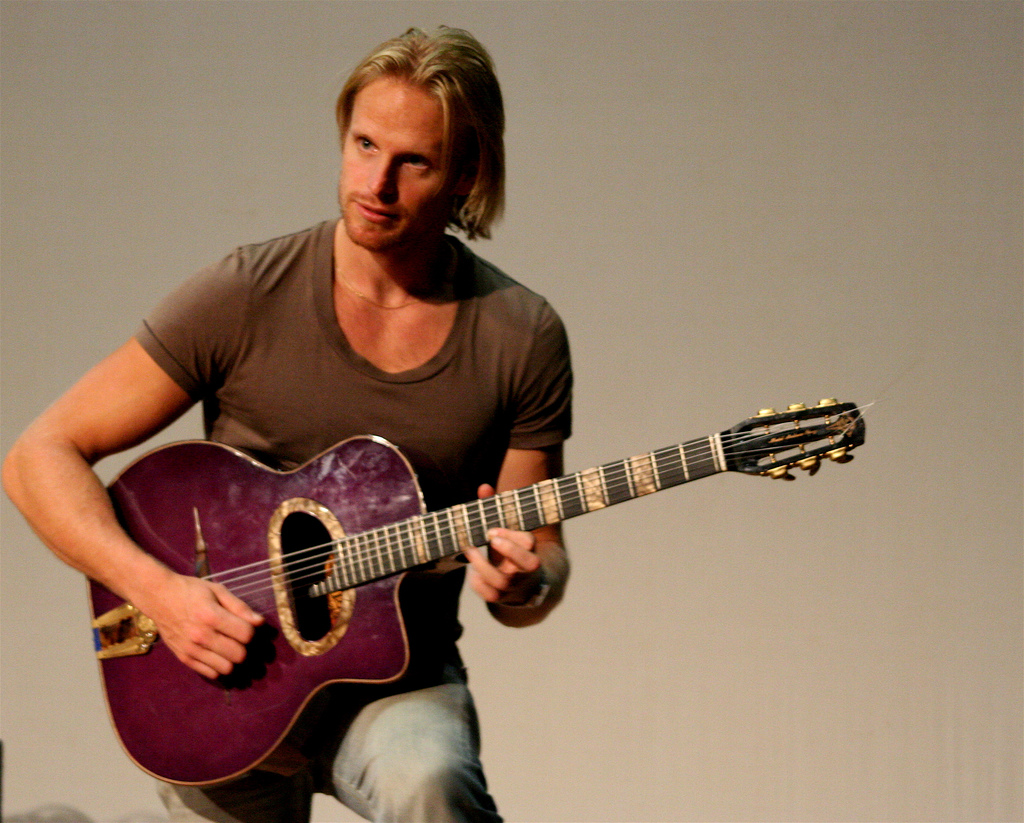 14 – Tell us more about that Asian Pop Market experience. How did this opportunity come up and how are things going for you and your artists?
The Asian pop music market is amazing. The fans are very devoted and they still buy physical albums to support the artists.
The musical taste over there is sometimes more advanced than in the west. As a writer you are not as limited when it comes to the possibility of using more intricate chords and harmonies.
I have now been fortunate to have had many (close to 20) Number 1's on the single/album charts in Japan/Korea combined as a writer and I really enjoy writing the songs for the artists.
It started happening for me when I wrote a song with a few Swedish friends, which was close to getting placed over there. Even though this song never got placed it gave me many connections over there and in 2012 I got my first big placement. To this date I have sold around 5 million physical albums (+numerous downloads) as a songwriter, which is a quite good number these days.
15 – What about Django and his music, what would you say to Django if you had the chance to meet him and which kind of music would you show to him?
I would probably just want to play a song with Django if I got the opportunity.
I'm sure he would have loved to hear Coltrane. They both had that unique tone with so much feeling and depth to it.